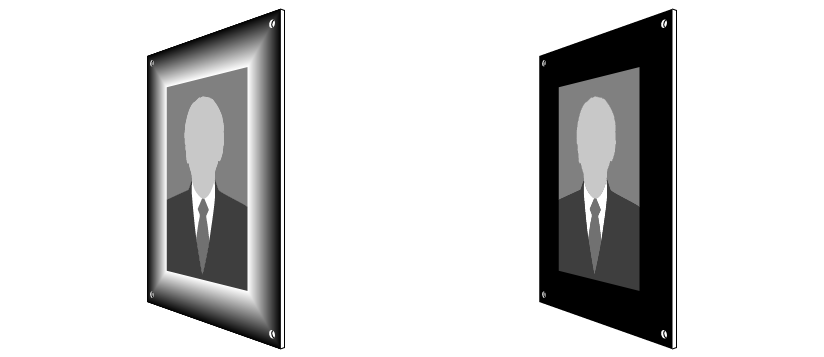 The flat type is the most basic shape from amongst all our products and this type processes products while they are flat metal plates.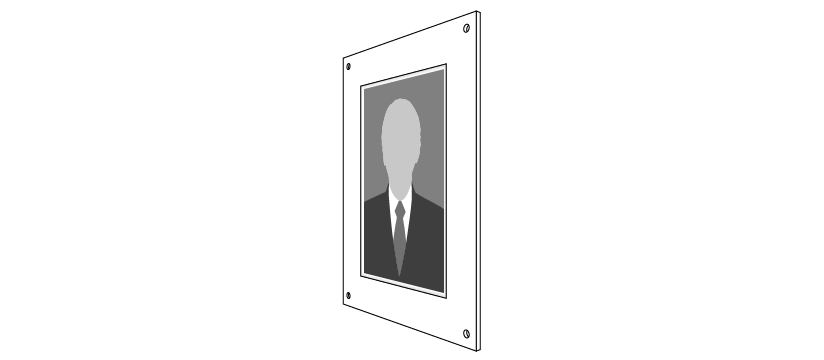 A white metal plate with an open window is placed over the plate on which the image is engraved. This type is suitable when you would like to keep the circumference of the image white.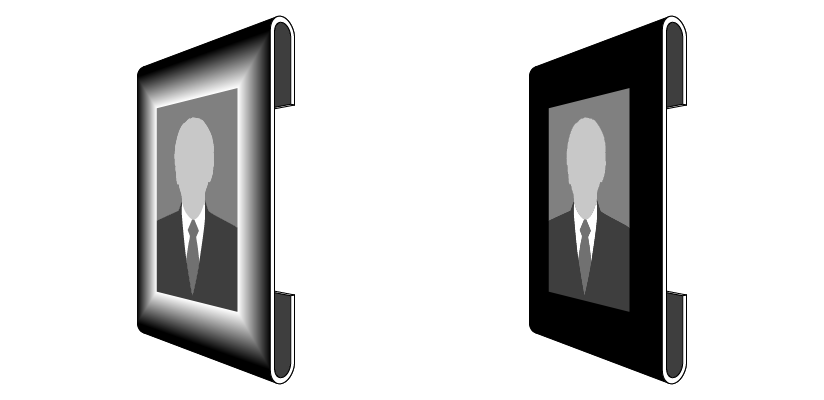 With this type, bolts are not exposed, and the image appears to be floating off the wall. This method can hide rough-looking bolts so that the product looks neat.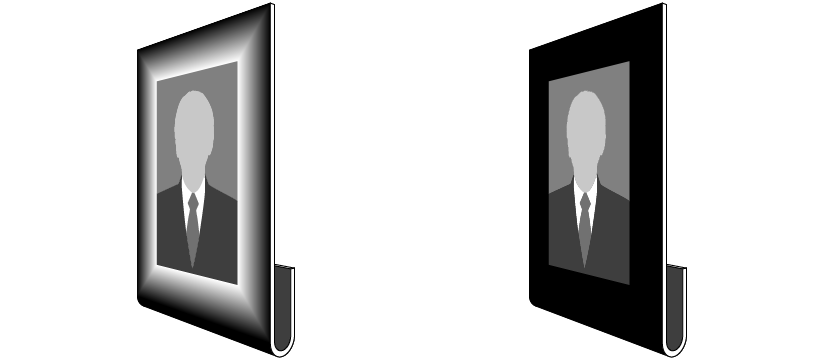 With this type, the number of sides where bending processing used for the double-sided J-shaped type is reduced to be one, and the price of the single-sided J-shaped type is lower than that of the double-sided J-shaped type. The image can not only be installed in parallel with the wall but also can be installed at an angle.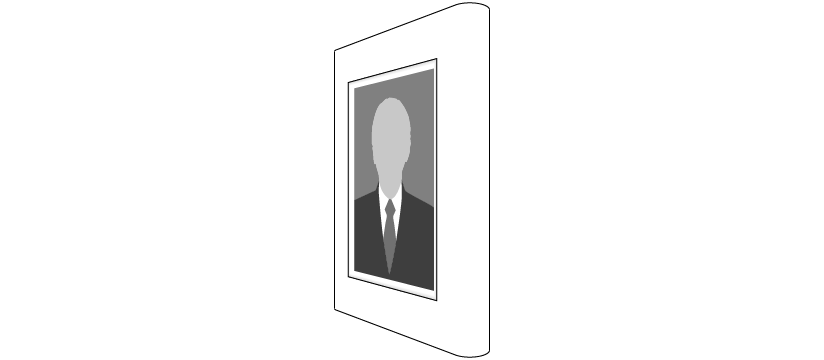 Products of this type are fully covered with a white plate. They have a rounded white frame, and give a strong and robust impression.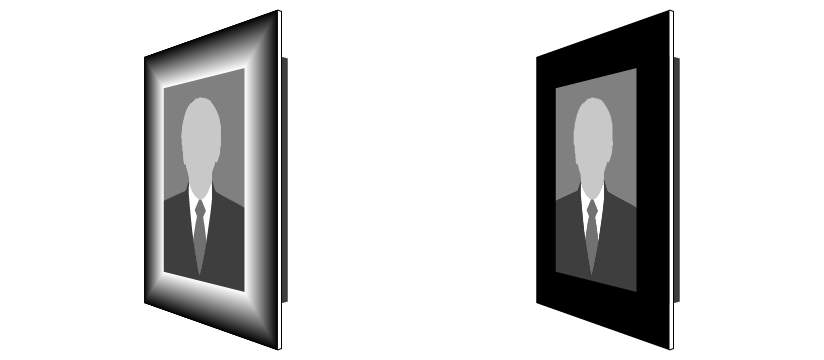 This type enables products to look as if they are floating in space.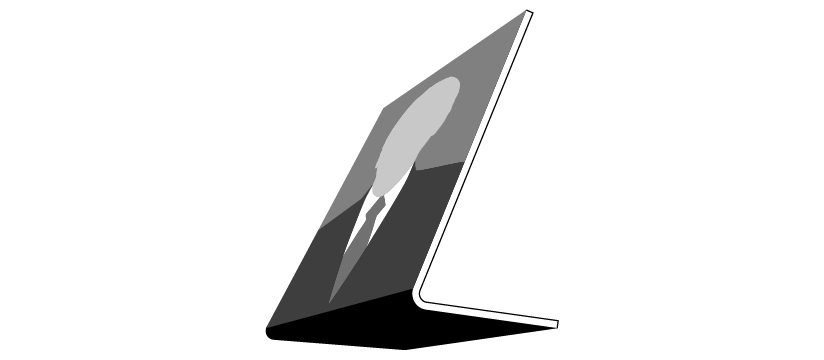 Products of this type can be easily placed on shelves, chests, and tables.
The illustrations are drawn with some exaggerated details, for example the plate thickness is drawn to be thicker than in the actual products, and screw holes are drawn larger than actual ones.
In addition, the reverse side is a sample. Layouts of both the front and reverse sides can be freely changed.
If the size for processing is large, the reverse side may have scratches, and processing on the reverse side is omitted. For details please ask us.